Tech
We Are All Gamblers Now, From Sports to Crypto – InfowayTechnologies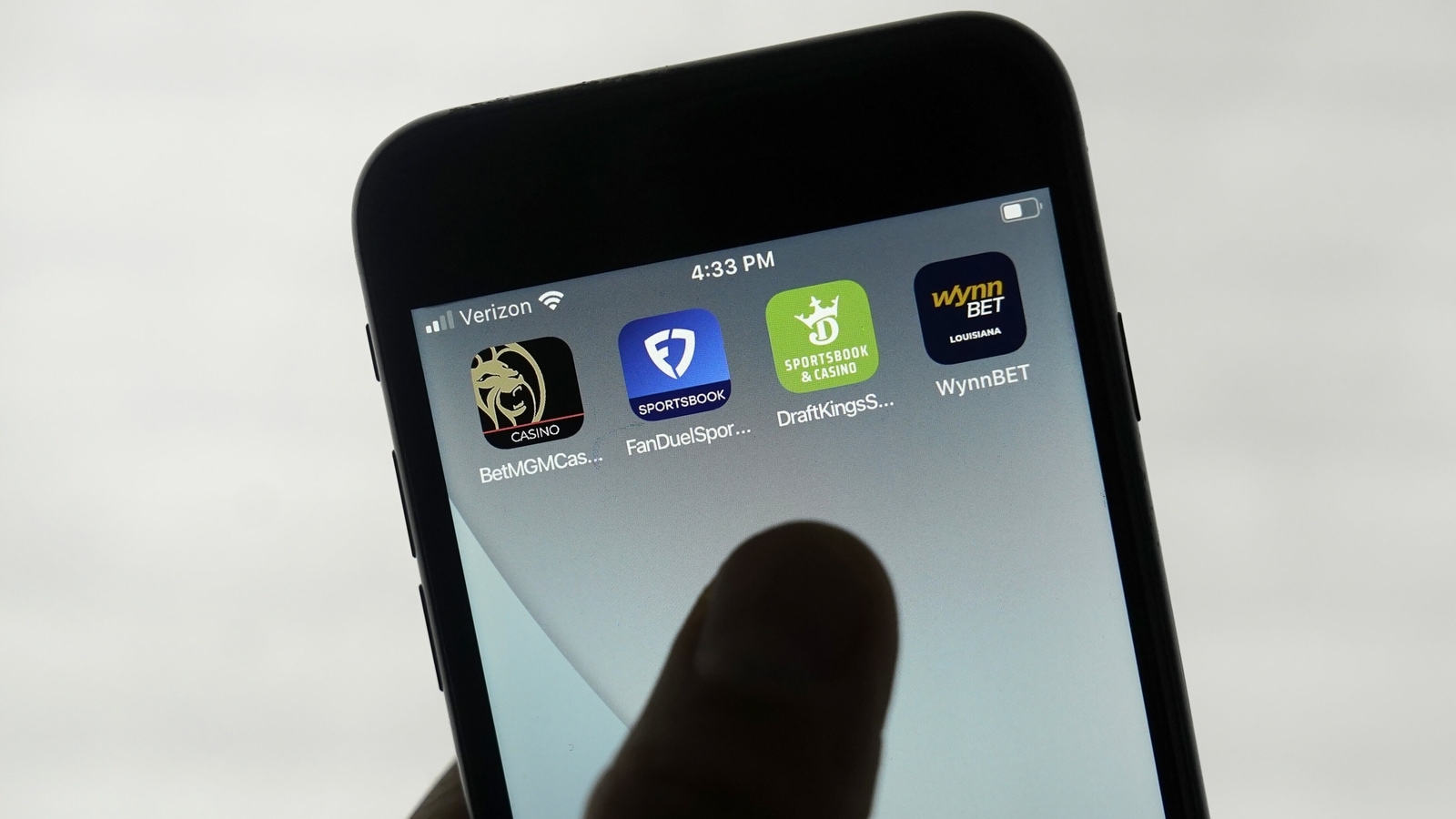 Congratulations to whoever won a bet on the World Cup via Paddy Power or FanDuel last year: You weren't alone. Parent group Flutter Entertainment Plc took a £40 million ($47.7 million) hit from so-called "customer-friendly" sports results in December. Chief Executive Officer Peter Jackson said he watched the spectacular six-goal final through his hands — "it was a very expensive event for us."
There were other customer-friendly developments in Flutter's 2022 financial results, which triggered an investor-unfriendly fall in its shares. The company estimates it spent £150 million worth of annualized sales on safer gambling measures in the UK and Ireland, where the company imposed a £500 deposit limit for players under 25. The unwinding of the Covid-19 boom also hurt performance in Australia.
So: The house doesn't always win. But the sobering truth is that it's not losing the bigger battle of global domination.
Gambling has become an estimated $350 billion industry powered by the ability to bet online 24/7, a huge increase in the broadcasting of sports events, and governments looking for new tax revenues to fill a pandemic hole. Regulators need more resources if they're going to keep up with the attendant risks of addiction, money laundering and corruption.
Betting is becoming more mass-market, more normalized and more recreational. If the World Cup was last year's "big one," with 20.5 million Americans expected to have bet $1.8 billion, the Super Bowl was this year's white whale, with more than 50 million Americans expected to have bet around $16 billion. These tentpole events might lead to expensive results for firms like Flutter, but they're very lucrative for market share in the long run. Americans bet about $450 million on sports every day, highlights Timothy L. O'Brien.
As the image of working-class punters counting out banknotes in betting shops gives way to glamorized ad campaigns targeting young men with smartphones and digital cash, a huge variety of apps are competing to tap into our psychological risk-on impulses. Go to a wedding, a concert or a friend's apartment, and chances are at least someone will be standing a little to the side, nervously checking their phone for the latest cryptocurrency price, memestock news or sports outcome.
Competition for consumers' speculative dollars is intensifying as a result. The US is the El Dorado where gambling firms are converging, encouraged by the Supreme Court's lifting of a ban on sports betting in 2018.
On Thursday, Flutter reported a 49% jump in average monthly players there, to 2.3 million; it expects the US online market will be worth $40 billion by 2030, up from $9 billion in mid-2022. Bloomberg Intelligence expects FanDuel, which competes against DraftKings Inc., will be the first of its kind to generate underlying Ebitda this year. Flutter now wants to be listed in the US — partly so that it can tap into its own customer base for retail investors. It's punts all the way down.
Now, it may certainly be the case that most of the wagers made on sports are harmless fun, and that problem gambling affects a tiny minority. A survey in New York (which expects to generate $615 million in tax revenues from sports betting this year) estimated that more than two-thirds of adults don't gamble at all, around 4% are at risk and less than 1% are problem gamblers.
But the super-charged power of technology and the pressure on governments to compete amongst themselves for more tax revenue may end up making the problem worse, with reports of gambling helplines ringing off the hook and haphazard enforcement of new rules designed to keep players safe.
Gambling firms seem to want a more sustainable mass-market model: Flutter talks about its "flywheel" effect, whereby its dominant market share in US sports betting allows it to invest in better products and keep punters coming back for more. But old habits like turning a blind eye to high-spending "VIPs" might die hard: Rival 888 Holdings Plc was fined £9.4 million last year over social responsibility and money-laundering failures, and its CEO has stepped down amid a probe into its Middle East operations.
In this kind of market, regulators need serious resources and staff to keep up. On crypto, the record of financial regulators has been quite good: The collapse of FTX and troubles at Silvergate Capital Corp. haven't tanked the broader economy. But gambling in the UK, whose social costs run to about £1.3 billion annually, is a cautionary tale. Politicians have repeatedly delayed a white paper promising to reform the industry, though that's now due later this month.
There also needs to be more recognition of the other pressures that push the young to make all sorts of high-stakes bets on everything from crypto to sports, such as indebtedness and helplessness in the face of high house prices and stagnant wages.
Companies will howl, of course. But they'll also appreciate that more regulation increases the barriers to entry. It may even drive mergers in the sector, such as a possible takeover of Entain Plc by MGM Resorts International. The industry wants to justify investors' own high-stakes bets on future growth. But that shouldn't come at the expense of society: We aren't all cut out to be gamblers.
Lionel Laurent is a Bloomberg Opinion columnist covering digital currencies, the European Union and France. Previously, he was a reporter for Reuters and Forbes.
Source link