Tech
NASA's Expedition 68 Crew 6 head to the International Space Station – InfowayTechnologies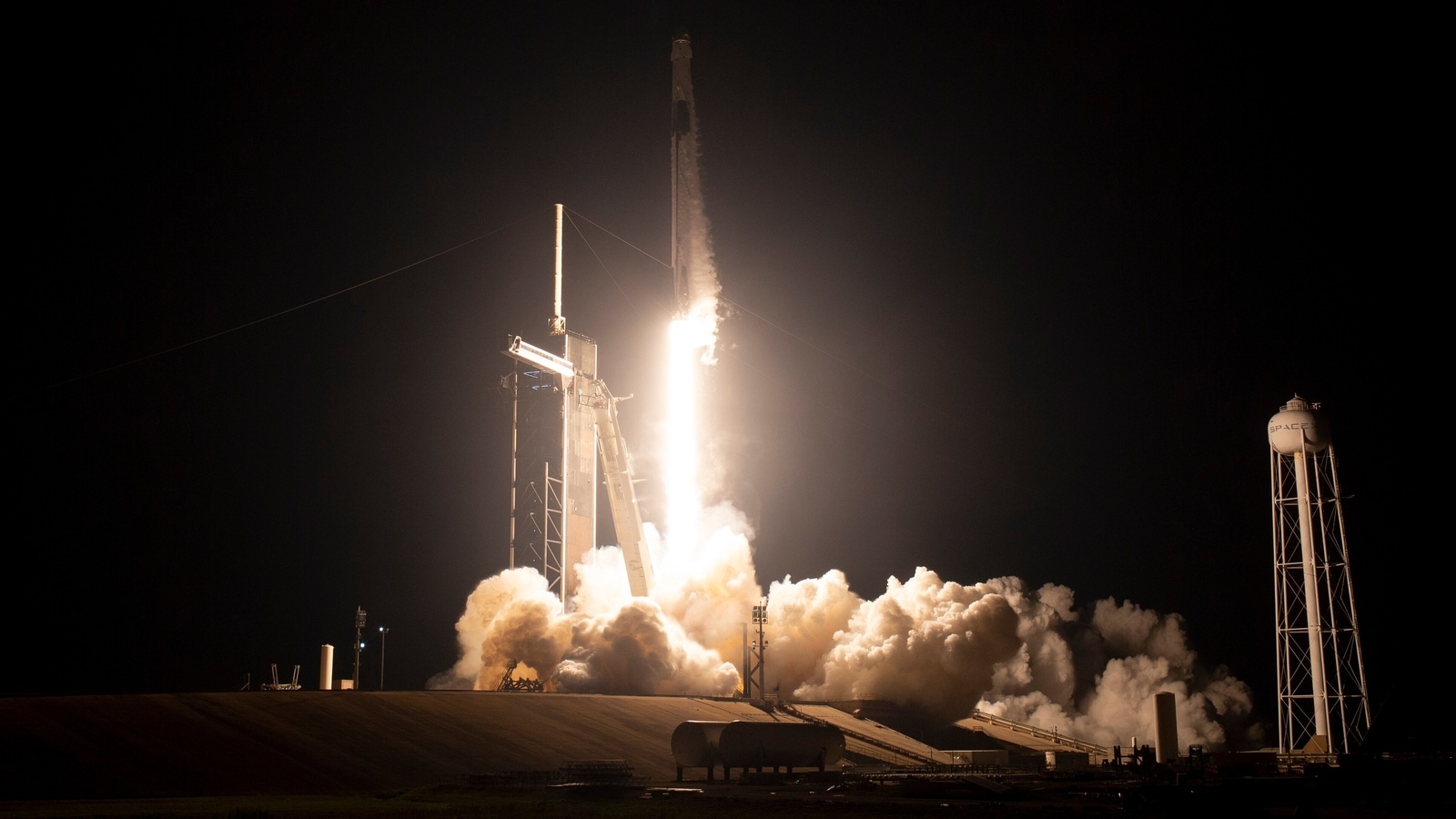 NASA's SpaceX Crew-6 mission members successfully launched to the International Space Station from Launch Complex 39A at NASA's Kennedy Space Center in Florida at 12:34 a.m. EST on March 2. NASA astronauts Stephen Bowen and Warren Hoburg, United Arab Emirates (UAE) astronaut Sultan Alneyadi, and Roscosmos cosmonaut Andrey Fedyaev have embarked on a science expedition to the International Space Station aboard the Dragon spacecraft named Endeavour. The spacecraft was launched into orbit by a SpaceX Falcon 9 rocket.
"Crew-6 will be busy aboard the International Space Station, conducting over 200 experiments that will help us to prepare for missions to the Moon, Mars, and beyond, as well as improve life here on Earth. We look forward to seeing all that they accomplish," NASA Administrator Bill Nelson said in a blog. It further says that SpaceX will monitor a series of automatic spacecraft operations from its mission control centre in Hawthorne, California during the Dragon's flight. The NASA team will monitor the entire operations during the mission.
The International Space Station confirmed via Tweet that the SpaceX Crew Dragon Endeavour docked to the station's Harmony module at 1:40 am ET today. The four Crew 6 crewmates will enter the orbiting lab at around 3:18 am. After this, the crew will join the Expedition 68 mission along with NASA's astronauts Frank Rubio, Nicole Mann, and Josh Cassada. There will be around 11 crew members at a time for a shorter duration in space until Crew-5 members return to Earth a few days later, NASA confirmed.
Expedition 68 began in September 2022 and ends in March 2023. This expedition included research investigations primarily focused on biology, Earth science, human research, physical sciences and technology development, providing the foundation for continuing human spaceflight beyond low Earth orbit to the Moon and Mars.
Role of Crew-6
The Crew-6 mission is moving towards conducting cutting-edge scientific research that will aid in preparing for human exploration beyond low-Earth orbit, as well as having practical applications for life on Earth. Among the experiments to be conducted are studies of how certain materials burn in microgravity, tissue chip research focused on the functions of the heart, brain, and cartilage, and an investigation into collecting microbial samples from the exterior of the space station. The mission will feature hundreds of other science experiments and technology demonstrations, showcasing the vast potential for research in space.
NASA says that "research conducted on the space station provides benefits for people on Earth and paves the way for future long-duration trips to the Moon and beyond through NASA's Artemis missions."
Source link