Tech
Microsoft in Showdown With EU to Save $69 Billion Deal – InfowayTechnologies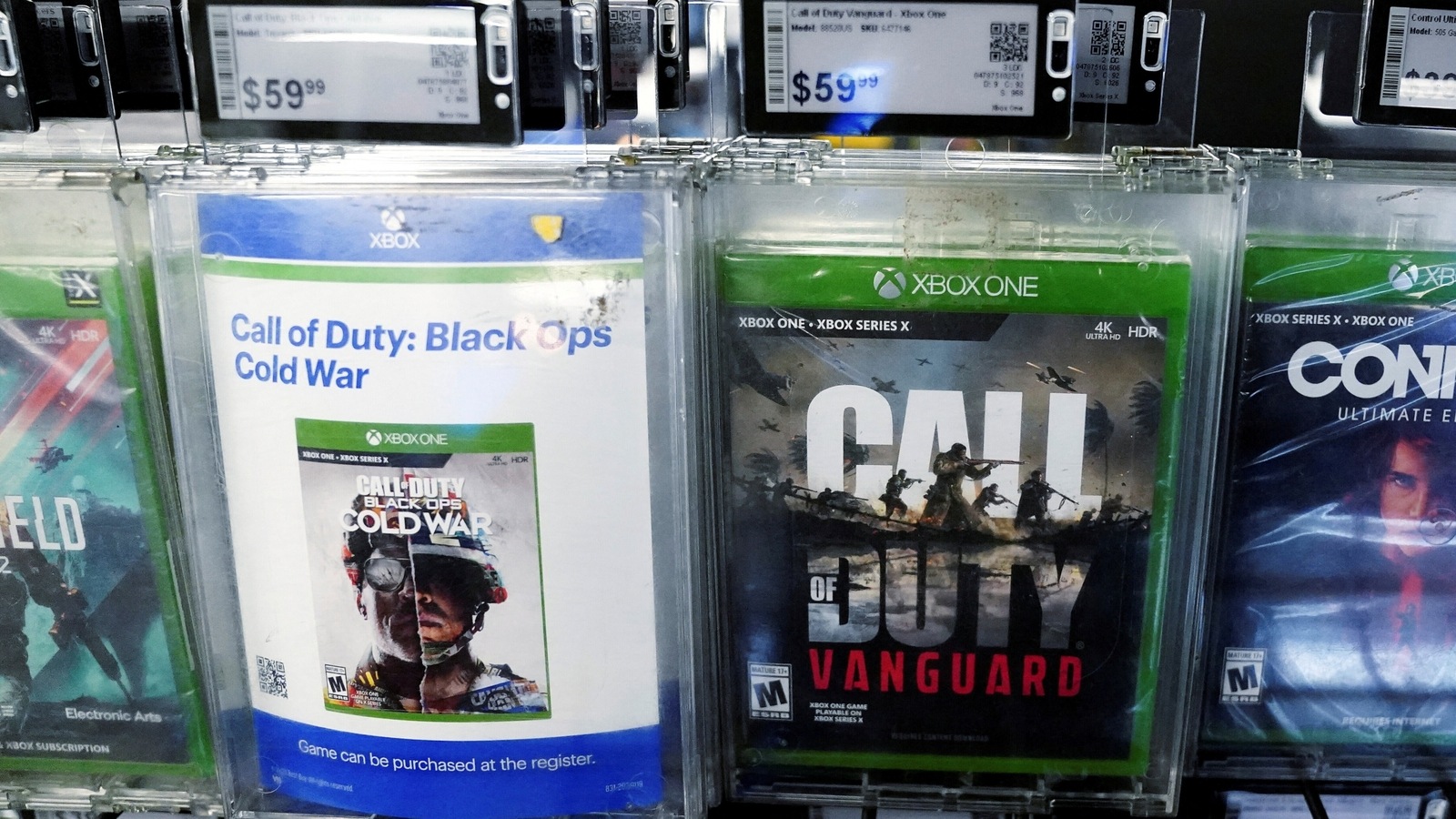 Microsoft Corp. headed into a showdown with European Union antitrust watchdogs by insisting its $69 billion takeover of Activision Blizzard Inc. will "bring more competition" for gamers but pledging to show willingness to address antitrust concerns.
"I think we'll make clear that our acquisition of Activision Blizzard will bring more games to more people on more devices and platforms than ever before," Microsoft President Brad Smith told reporters ahead a closed-door hearing in Brussels.
"We're more than willing, given our strategy, to address the concerns that others have, whether it's by contracts, like we did with Nintendo this morning, or whether it's by regulatory undertakings, as we've consistently been open to addressing," Smith said.
He was referring to the signing of a 10-year agreement with Nintendo that "will bring Call of Duty to Nintendo devices." Microsoft last year already publicly offered to give other rival Sony Group Corp. a similar license for the blockbuster game.
Microsoft's proposed Activision Blizzard deal is the company's largest ever and one of the 30 biggest acquisitions of all time. Aside from Call of Duty, antitrust regulators are concerned about Microsoft's leading position in cloud gaming. The technology is still in its early days, but Microsoft is ahead of the pack with its Xbox Game Pass subscription service, which offers a library of more than 300 titles for about $10 a month for gamers who want to download games to play on the Xbox or PC. A higher tier of the subscription, at $15 a month, includes cloud gaming, which enables subscribers to stream certain games onto any device, even tablets and phones.
By bringing Activision titles like Candy Crush and Call of Duty under its roof, Microsoft is betting that it will be able to offer more games to its Game Pass subscribers. While Tuesday's hearing focuses on the EU's concerns, authorities in the US and the UK have all started procedures that could potentially block the deal, amid concerns that Microsoft will take an early lead in the cloud by adding Activision's games, eventually making them all exclusive to its own platforms.
The UK's Competition and Markets Authority presents possibly the biggest hurdle yet, after the agency earlier this month suggested a number of structural remedies, including the divestiture of the business associated with Call of Duty, the Activision part of the business or blocking the merger altogether. Microsoft and other interested parties have until Wednesday to respond to the CMA's provisional findings. A hearing to discuss potential remedies will take place in London later this month.
The EU hearing — which includes Activision Chief Executive Officer Bobby Kotick as well as about 100 lawyers, officials and critics Sony, Alphabet Inc. and Nvidia Corp. attending in person and online — follows the UK's provisional findings that the deal could substantially harm competition in gaming consoles and cloud gaming services.
Microsoft recently received the EU regulators' initial findings in a so-called statement of objections, laying out the bloc's key concerns about the deal, according to people familiar with the review. Together with Tuesday's EU hearing, it will set the path for Microsoft to submit formal remedies in the coming weeks.
The EU aims to finalize its review by April 11, but the date could be pushed back still. The UK probe is set to conclude by April 26, while in the US, the Federal Trade Commission is locked in a potentially far longer process after formally suing to veto the transaction.
Microsoft has repeatedly said it has no plans to make Call of Duty exclusive. The software giant has offered to keep Call of Duty on PlayStation for several years and a similar deal to Nintendo for its Switch console. Microsoft Gaming Chief Executive Officer Phil Spencer, who's also attending the EU hearing, has maintained that the company's plan is to seed its content across as many screens and systems as possible.
Source link