Sports
US Open 2023: Daniil Medvedev upsets Carlos Alcaraz, will face Novak Djokovic in finals
The favorite to win the U.S. Open, and the tournament's defending champ, is going home early.
Carlos Alcaraz, the top-seeded 20-year-old fresh off a Wimbledon title and winner of last year's big event in Queens, lost to No. 3 Daniil Medvedev 7-6, 6-1, 3-6, 6-3.
The win was redemption for the Russian, who lost to Alcaraz in the Wimbledon semifinals back in July.
It took Medvedez four match points to get the job done in the fourth set as Alcaraz did all he could to hold on just a bit longer.
CLICK HERE FOR MORE SPORTS COVERAGE ON FOXNEWS.COM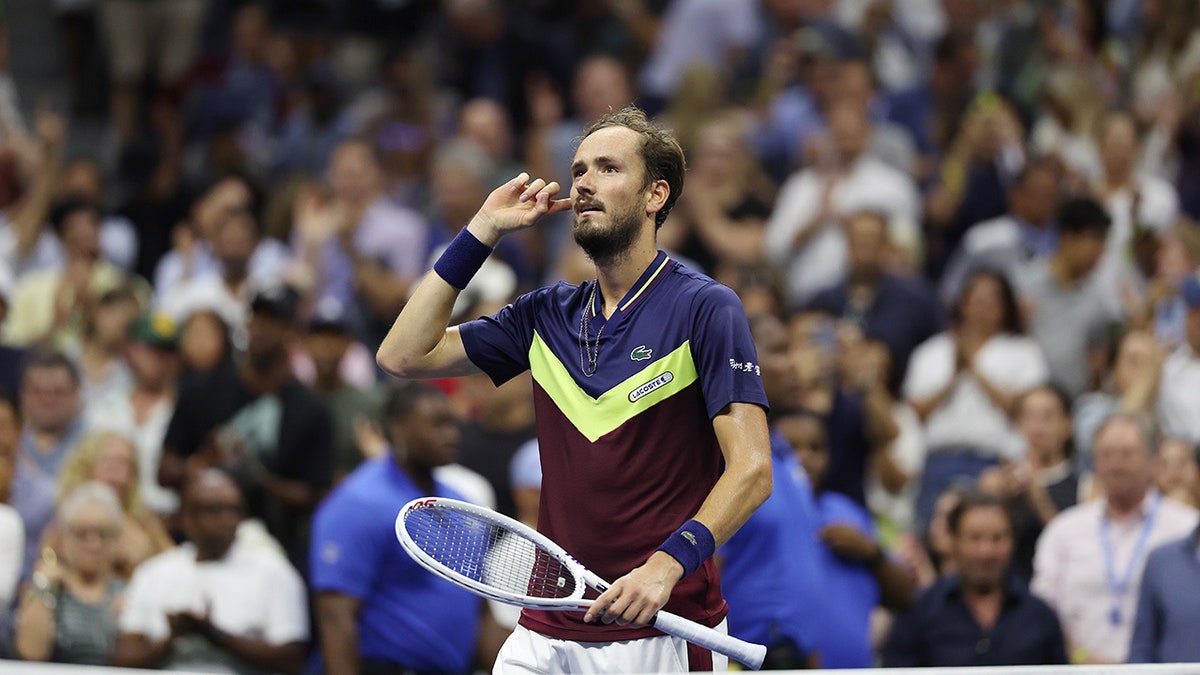 The Spaniard defeated Casper Ruud last year for his first Grand Slam title and beat Novak Djokovic, Medvedev's opponent in the final on Sunday, in July's Wimbledon Championships for his second.
The match was due to be an instant classic when the first set had to be settled with a tiebreaker, but all the momentum was in Medvedev's hands. He got up 3-0 in the second set before Alcaraz finally took a game – which was all he'd get.
However, Alcaraz wouldn't go away quietly, winning the third set in convincing fashion.
US OPEN PROTESTER WHO GLUED HIS FEET TO FLOOR SAYS NYPD TOOK HIM TO PSYCH WARD AFTER HIS ARREST
Up 3-2 in the fourth set, Medvedev broke Alcaraz's serve, and then promptly held his own to go up 5-2. 
Alcaraz won the next game and even had two break points while down 5-3 in the fourth, giving himself a chance to stay alive and potentially move on to a fifth decisive set, but the pressure of the victory slipping away caused Medvedev to rise to the occasion.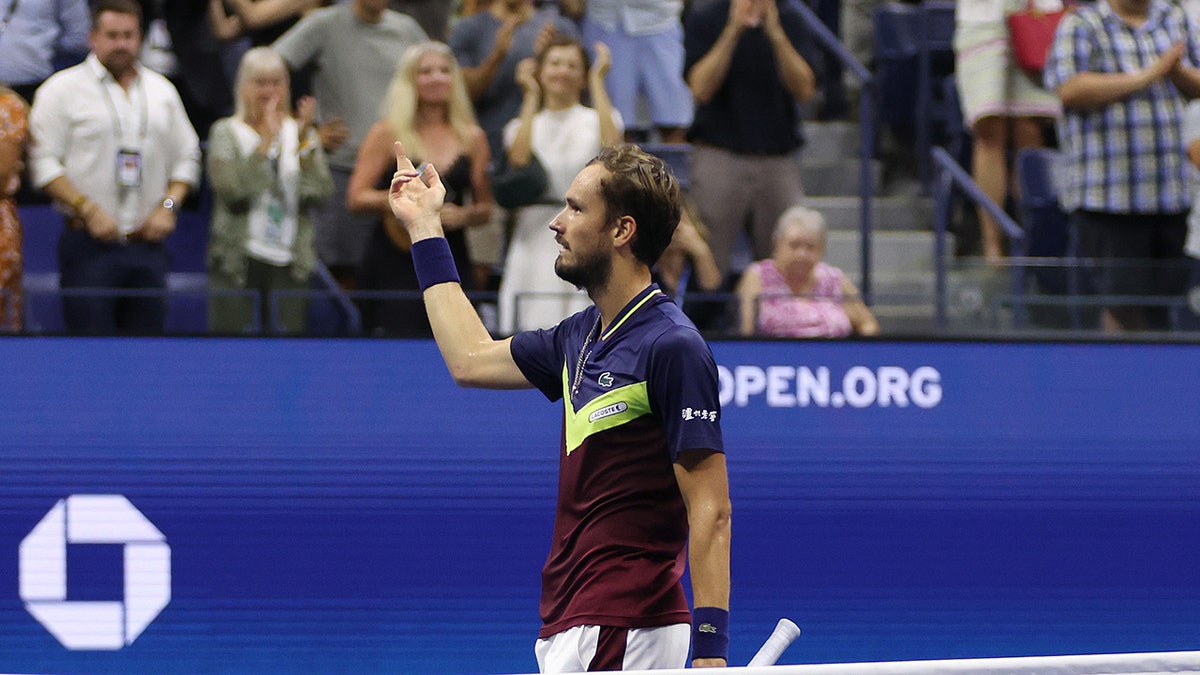 Alcaraz stayed alive on three match points, and the crowd at Arthur Ashe was behind the young stud, but Medvedev finally prevailed.
Medvedev now looks to win his second Grand Slam against Djokovic on Sunday, a rematch from the 2021 U.S. Open that the Russian took in straight sets.
Djokovic, of course, will be looking to extend his record of 23 Grand Slam titles. He defeated 20-year-old unranked American Ben Shelton in straight sets earlier Friday.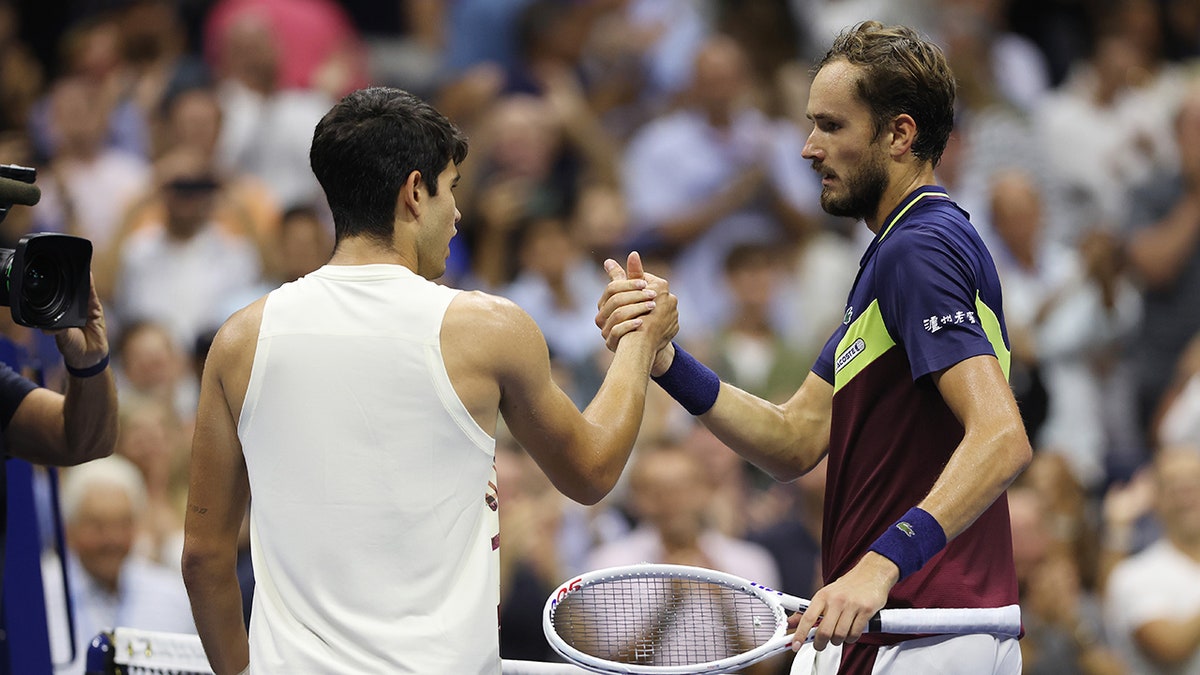 CLICK HERE TO GET THE FOX NEWS APP
Djokovic's match on Friday marked his 47th semifinal appearance in a Grand Slam, a new all-time record.
Sunday marks Medvedev's fifth Grand Slam final, and Djokovic's 37th.
Source link