Sports
Johnson, Madsen, Manenti sign up for Berg's Italian Job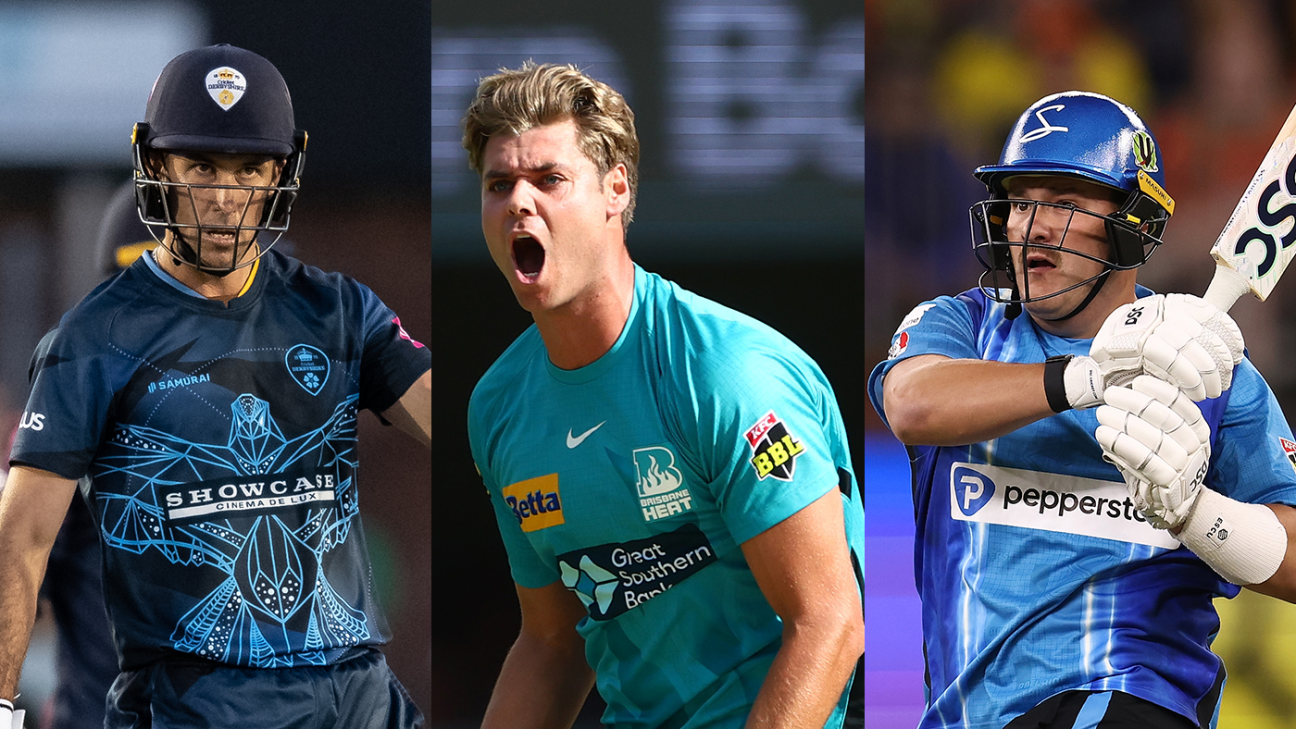 A 90mph/145kph left-arm fast bowler, a legend of modern county cricket, and a double Big Bash League-winner are among the players set to lead Italy's bid to qualify for the 2024 men's T20 World Cup.
Italy will vie for one of two available spots in the tournament when they play in July's seven-team T20 World Cup Europe Qualifier in Scotland, where the hosts and Ireland are clear favourites.
The Europe Qualifier will be held in Edinburgh from July 20-28, in round-robin format. The seven teams involved are Austria, Denmark, Germany, Ireland, Italy, Jersey and Scotland, with the winners and runners-up progressing to the 2024 T20 World Cup. Two European sides, England and the Netherlands, have already qualified for the tournament.
Italy are ranked 32nd in the world in T20Is, sandwiched between Tanzania and Saudi Arabia, but Berg and his assistant Kevin O'Brien have led a drive towards semi-professionalism in recent months, running regular weekend training camps in Milan, Bologna and Rome.
They hope to supplement the leading Italian-based players with a handful of full-time players from around the world, with Berg himself continuing as captain at the age of 42 alongside his commitments with Northamptonshire in county cricket.
Johnson, the left-arm seamer, starred for Brisbane Heat on their recent run to the BBL final, taking nine wickets in the tournament and bowling several fast, hostile spells with the new ball. Johnson's grandfather moved to Australia from Italy as a young man, and his manager confirmed to ESPNcricinfo that he has recently obtained his Italian passport and intends to play in July's qualifier.
"He's dead keen," Berg told ESPNcricinfo. "He's going to be a huge boost for us. It's always nice to have someone that can bowl close to 150 clicks at that level. He's had quite a tough time with injuries but he's coming back pretty strong now. He's raring to get involved in July."
Madsen, meanwhile, has scored nearly 20,000 runs across formats for Derbyshire since signing for the county in 2009, playing thanks to his Italian passport. "He's wanted to play for the last few years now," Berg said. "He's at the stage of his career where he could probably slip away for a week or two to play in a big tournament like this."
Madsen would miss two County Championship fixtures if selected. Kent's
Grant Stewart
– who has already played 10 T20Is for Italy – is also expected to miss two games in order to play in the qualifier.
Manenti, the offspinning allrounder who was part of Sydney Sixers' BBL title wins in 2019/20 and 2020/21, is also due to debut and could play alongside his younger brother,
Harry
. He has thrived with the bat for South Australia this season, and also provides a reliable offspin option.
Joe Burns
, the former Australia opener, is expected to qualify at the end of 2023. While Italy do not anticipate having him available this summer, Berg believes Burns will be in the mix for World Cup selection "if we pull off a miracle and qualify in July".
'They're coming to play for the Azzurri'
The prospect of Italy turning up to the Europe Qualifier with a handful of professionals in their ranks will not be universally popular in the Associate game. "But at the end of the day, they all have the entitlement to come in and play for us through their passports or through their bloodlines," Berg said. "I'm more than happy for them to represent the national team.
"It's not like we're throwing cash at them or anything like that. They are coming to play for the love of the blue blood, coming to play for the Azzurri. As soon as I mention it, they're straight on board with it and willing to help out. Yes, we have pros available, but we also have our local players that are pushing for spots. It's heartwarming for me and the guys working with me that these guys are pushing themselves really hard."
Berg, the South African-born allrounder who has enjoyed an extensive county career with Middlesex, Hampshire and Northants, first played for Italy in 2012. He has become extensively involved over the last three years, initially as captain and later as playing head coach.
"When I came into the job, I wanted to push and direct Italian cricket into a more professional set-up," he said. ""he one thing that we struggle with at times is players getting time off work. A few of the guys work double shifts or double jobs, so time away from work is tough. We have to play in advance and it can be really tough.
"Our squad for this summer on paper looks as good as any in that tournament, but our biggest focus has to be the week before the tournament. That's key for us: the bonding, gelling, getting to know each other and working out each other's strengths and weaknesses.
"Hopefully we can catch teams like Scotland and Ireland on a bad day and know them over. But we are generally moving in the right direction. If this July tournament doesn't work out for us, then hopefully we have everything in place to push for the next one."
Matt Roller is an assistant editor at ESPNcricinfo. @mroller98
Source link