Sports
How to watch US Open men's semifinals as American Ben Shelton bids to upset Novak Djokovic | CNN


CNN
 — 

Before a ball was even hit at this year's US Open, many would have predicted three of the four semifinalists in the men's draw.
Novak Djokovic, Carlos Alcaraz and Daniil Medvedev have all been at this stage before. All have won at least one grand slam and the trio occupy the top three ranks in the world.
Then there is American hopeful Ben Shelton. In truth, not many would have predicted the 20-year-old would make it this far in New York, but his place in the semifinals has been no fluke.
With his booming serve and powerful ground strokes, the world No. 47 has certainly demonstrated his potential to sit among the sport's elite, but he will have to find new levels to book his place in the final.
Djokovic and Shelton kick off proceedings in Arthur Ashe Stadium at 3 p.m. ET on Friday, with Medvedev taking on Alcaraz afterwards.
Viewers in the US can watch all the action on ESPN, while Sky Sports will broadcast the matches in the UK.
After beating compatriot Frances Tiafoe in the last round, Shelton set up a tie with arguably the greatest player to ever play the game, Djokovic.
The Serbian is bidding to win his fourth US Open title and his 24th grand slam overall. Once again, he's been in superior form at the tournament and will likely test Shelton like he's never been tested before as they meet for the first time.
However, with the home crowd behind him, Shelton is hoping he can surprise a few people in Friday's semifinal.
"I think that whenever you play somebody for the first time and someone who has been in this situation so many times and come out victorious so many times, that's in the back of your head," Shelton admitted.
"I also think it's an advantage with my game style playing someone who's never played me before.
"I think that I can bring some things to the table that maybe you don't see in your normal match."
Shelton has enjoyed a quite remarkable 12 months since making his grand slam debut at last year's US Open, where he lost in the first round.
He broke into the world top 100 later that year without ever playing outside of the US, before starting his 2023 with a quarterfinal run at the Australian Open.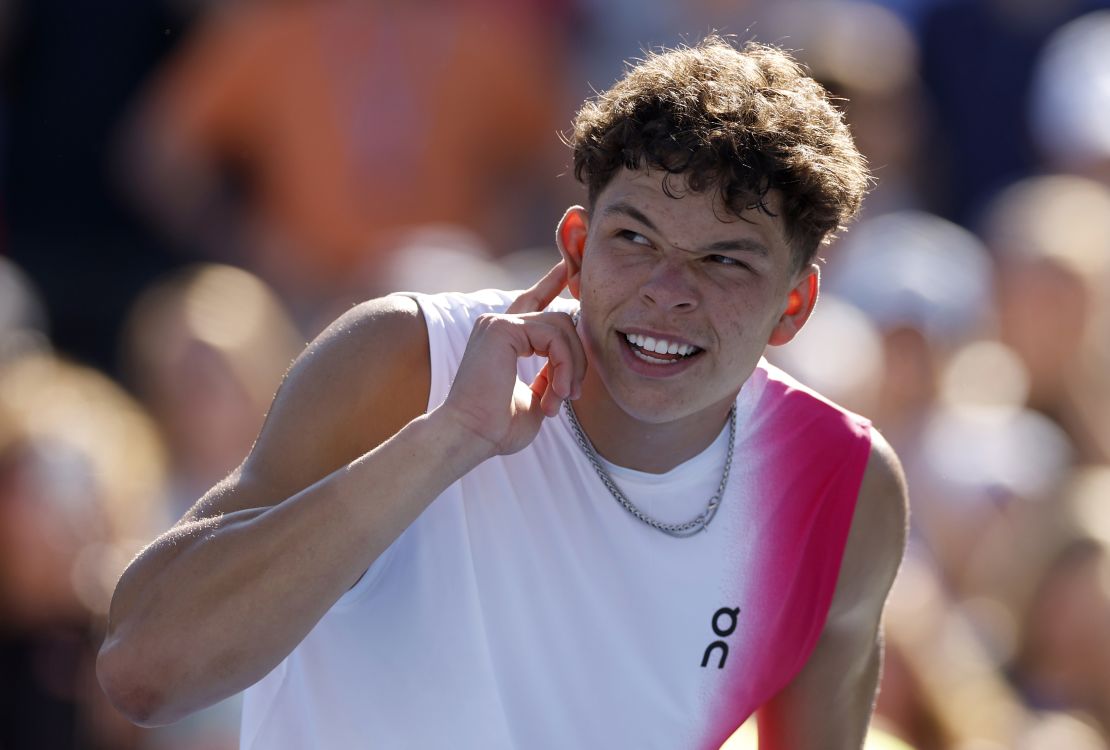 Coached by his father, the youngster has only continued to improve and is now the youngest American man to reach a singles semifinal since 1992.
"I think the mental has improved more than the physical," Shelton told reporters, speaking about his development.
"There's plenty of times where I could have gone over to my box today and said, 'Guys, I'm cooked. I'm tired. I don't know if I can go anymore.'
"Instead, I told myself, 'I'm fine and he's feeling it too.' I think being able to flip it in your head is more than half the battle."
Djokovic, playing in his 47th grand slam semifinal, will be the favorite to progress on Friday, but he'll certainly be made to work for it.
The carefree Shelton, who is 16 years younger than his opponent, has nothing to lose and will therefore have license to take it to Djokovic.
With the "brutal" heat already testing players at this stage of the tournament, veteran Djokovic knows he needs to plan for a battle.
"I have to have an approach that is different from what it was 10 years ago," he told reporters about adapting his game as a 36-year-old.
"I'm the father of two children, a lot of things are happening off the court that are obviously part of my life that affect me in one way or another, my mental state, my emotional state.
"I need to know how to handle all of these things and create a formula that works. So far, so good."
The other semifinal will see world No. 1 Alcaraz face Russian third seed Medvedev.
The pair have won the last two US Open titles between them, Alcaraz last year and Medvedev in 2021, and have both looked sharp over the last two weeks.
Spain's Alcaraz will have the added pressure of being reigning champion, but it's something he's had to quickly get used to over the past 12 months.
His win at Flushing Meadows in 2022 announced the Spaniard as a global superstar and he's gone from contender to favorite in almost every tournament he plays.
"Last year, I was facing my first semifinal of a grand slam. Now, I'm facing my fourth one," Alcaraz told reporters.
"I feel like I'm a totally different player. I feel like I'm more mature. I deal better with the pressure."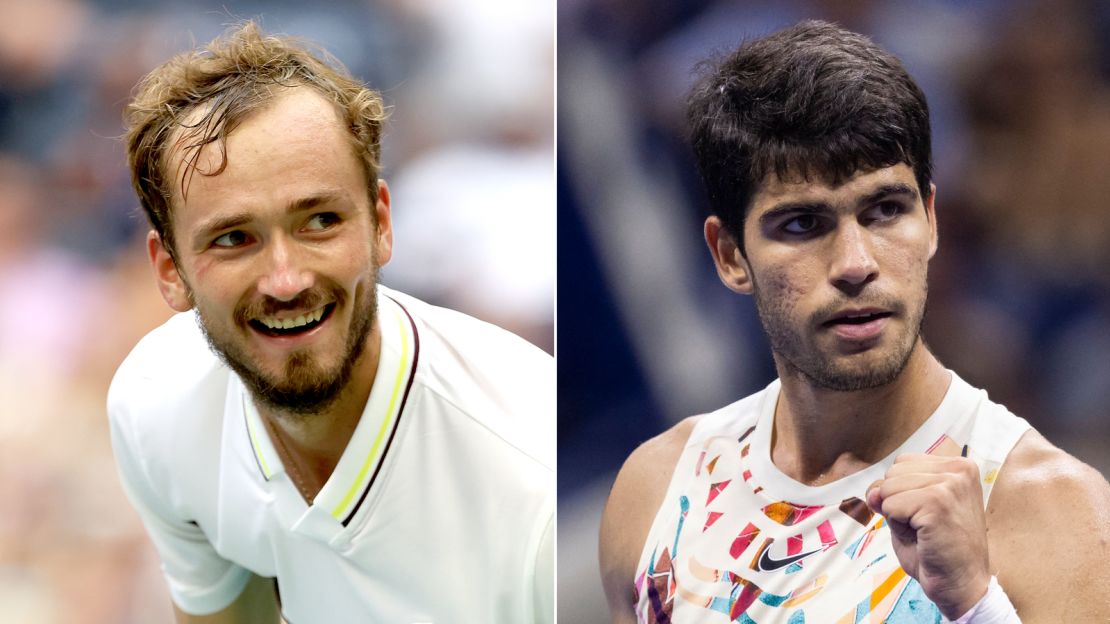 Medvedev, meanwhile, has been around much longer, but is also surfing a wave of momentum in recent weeks.
After a disappointing third-round exit at the Australian Open, the 27-year-old has turned around his form and has gone on to win five titles so far in 2023.
Despite struggling with the extreme heat during his semifinal battle with Andrey Rublev, Medvedev is producing some impressive performances and looks to be a very real threat to Alcaraz.
"That's how tennis is. I think that's how sometimes it can be in life, many things can happen, and you can be disappointed," Medvedev told reporters.
"Then the next day is a new day and something good can happen."
Source link