Sports
Ex-Georgia QB Stetson Bennett's newly released incident report reveals new details regarding January arrest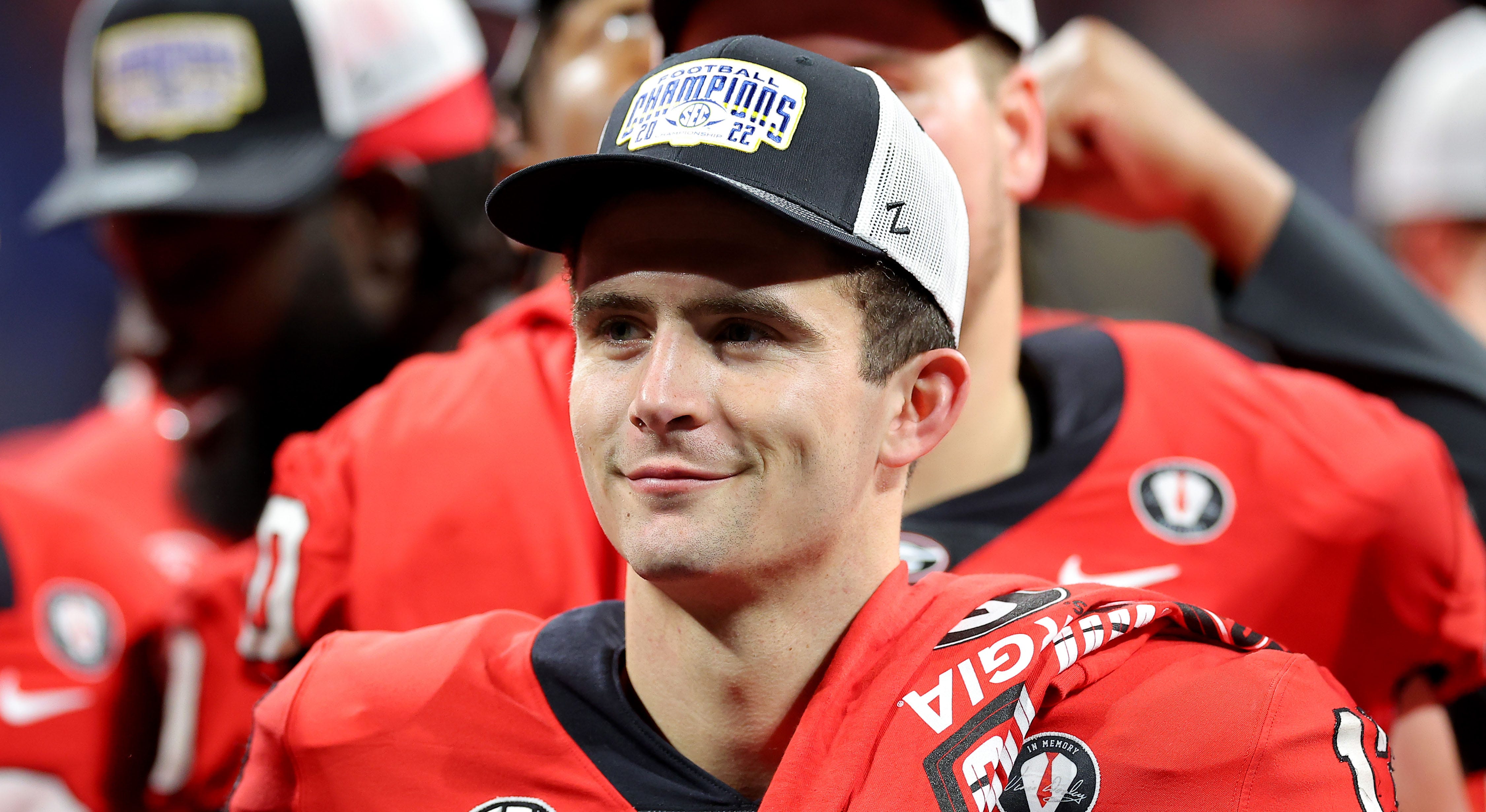 Former Georgia quarterback Stetson Bennett "hid behind a wall" in a possible attempt to allude police, an incident revealed.
The 25-year-old who led the Bulldogs to two consecutive national championships was arrested on public intoxication charges in late January in Texas. He was in Texas to prepare for the upcoming NFL Draft.
The Athens Banner-Herald obtained the incident report from the Dallas Police Department, which showed that Bennett was detained in the early morning hours after authorities received reports about an individual knocking on doors.
CLICK HERE FOR MORE SPORTS COVERAGE ON FOXNEWS.COM
The report also stated that law enforcement noticed Bennett "walking further back in the gated area to hide behind a brick wall by a random (apartment) in attempt to possibly avoid (the arresting officers) detection."
Officers asked Bennett to step from behind the wall, police said.
JALEN CARTER, POTENTIAL NO. 1 NFL DRAFT PICK, IMPLICATED IN FATAL CRASH INVOLVING GEORGIA FOOTBALL MEMBERS
Bennett claimed he was at the location to visit an unknown friend. He could not tell authorities the friend's address and said he did not have a cell phone with him.
The 25-year-old had the smell of alcohol on his breath. Police said one of the reasons he was taken into custody was to prevent him from possibly becoming a victim of a crime.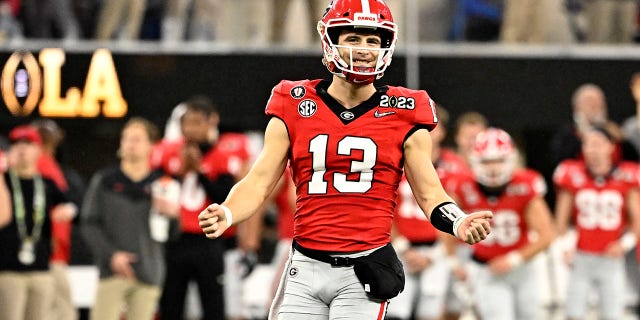 Bennett has not said anything publicly since the Jan. 26 arrest. He is attending the NFL scouting combine. 
Bennett's path to the starting quarterback position was filled with hurdles. He was a walk-on during his first stint at Georgia, and went on to play at the junior college level. Georgia would later offer him a quarterback and served as a backup until 2021.
After quarterback JT Daniels suffered an oblique injury, Bennett took over the starting reins. He would go on to lead the Bulldogs to the College Football Playoff National Championship in a 33-18 win over Alabama.
FORMER GEORGIA FOOTBALL PLAYERS TELL PETA TO 'CHILL OUT' ON ITS CRITICISM OF LIVE MASCOT: 'UGA LIVE THE LIFE'
After winning his second straight championship, Bennett shared his desire to play in the NFL, despite the doubter.
"I told people coming out of high school and coming up to Georgia, it's the same concept. I was the starting quarterback in high school, people knew my name. It was a small town but once you get to Georgia, it's the same thing. And then once you hopefully go to the NFL, I imagine it's the same thing.
"People are going to have their opinions. My job is to go out there and play football, to get the ball in athletes' hands and do it consistently and play hard and play to win."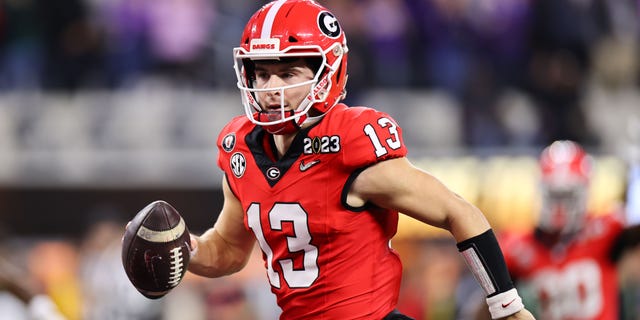 Bennett added that he is not concerned about others people's opinions of him. 
"People can say whatever, I hear it, but I don't really let it bother me," Bennett continued. "You can't listen to them when it's good and then not listen to them when it's bad or vice-versa. I just kind of hear it. I know what I'm supposed to do and what my job is supposed to do. And how to work to be able to perform at that level. It's really hard. So I can't be too focused on what everybody else has to say."
CLICK HERE TO GET THE FOX NEWS APP
In an unreeled incident, sophomore Bulldogs' linebacker Jamon Dumas-Johnson was arrested last week on counts of racing on city streets and reckless driving, Athens-Clarke County jail booking records showed.
The charges stem from a Jan. 10 incident, just one day after the Bulldogs won the national championship game for the second year in a row. 
Source link