Sports
Doug Watson named Scotland's interim head coach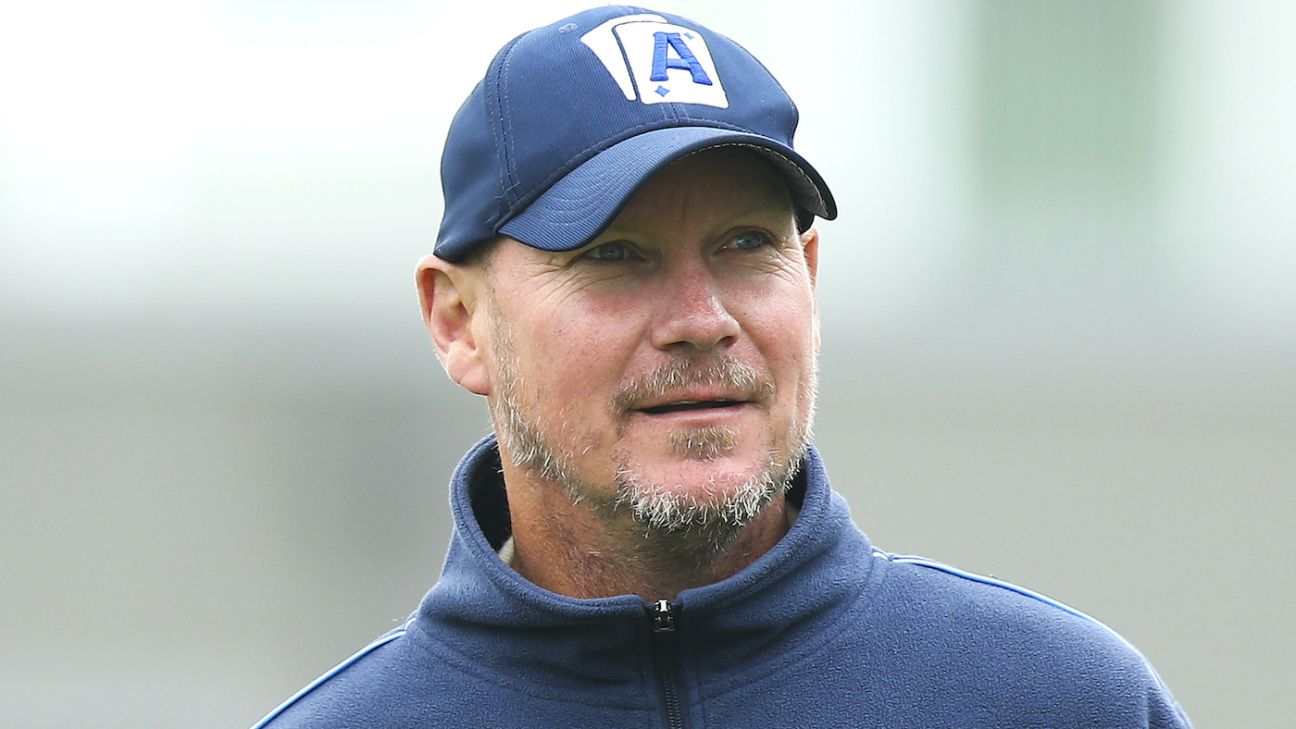 Doug Watson
, the Auckland Aces coach, will oversee Scotland's twin bids to qualify for the 2023 ODI World Cup and 2024 T20 World Cup, after agreeing to a short-term contract to become their interim head coach.
Watson, 49, enjoyed an extensive domestic career in South Africa and has previously held coaching roles with Mumbai Indians, Wellington, Kwa-Zulu Natal Inland and Namibia. He has been Auckland's coach since June 2022 and stepped in as New Zealand's batting coach during their recent drawn Test series against England.
Shane Burger, Scotland's coach since 2019, stepped down earlier this year to take over
as Somerset's batting coach
. He signed off with silverware last month, as Scotland lifted the Cricket World Cup League 2 title
in Nepal
.
Watson's contract will run from April 8-July 31. The global qualifier for the 2023 ODI World Cup will be held in Zimbabwe in June-July, while the European qualifier for the 2024 T20 World Cup takes place in Edinburgh in late July.
"I'm really thankful to everyone at Auckland Cricket for allowing me to pursue this opportunity with Cricket Scotland," Watson said. "It's a wonderful chance for me to coach another country, and Scotland's Men have been doing really well over the last four years.
"I know it's obviously a short period of time that I'll be in charge, but there's two massive tournaments coming up which will be tough for us, especially the Cricket World Cup Qualifier in Zimbabwe in June. But it's also an exciting time as well – I'm looking forward to it and it's going to be fun."
"We conducted a very thorough hiring process and looked at around forty-five candidates," Toby Bailey, Cricket Scotland's interim head of performance, said. "We wanted someone who'd been previously involved with coaching smaller teams, with associate cricket, with experience of World Cup Qualifying competitions, with knowledge of top-level cricket, and with experience of Zimbabwe.
"Doug really fit the bill in all those cases. We had some of the men's players on the interview panel, which I think was really important for them to be involved with, so that they had some buy-in as to who will be coaching them for the next four months. The Auckland Aces have a very good coaching system, and a testament to that is Doug's recent involvement with the Black Caps in the series against England."
Source link