Business
Should You Repair or Replace Drafty Windows? – Insights Success – InfowayTechnologies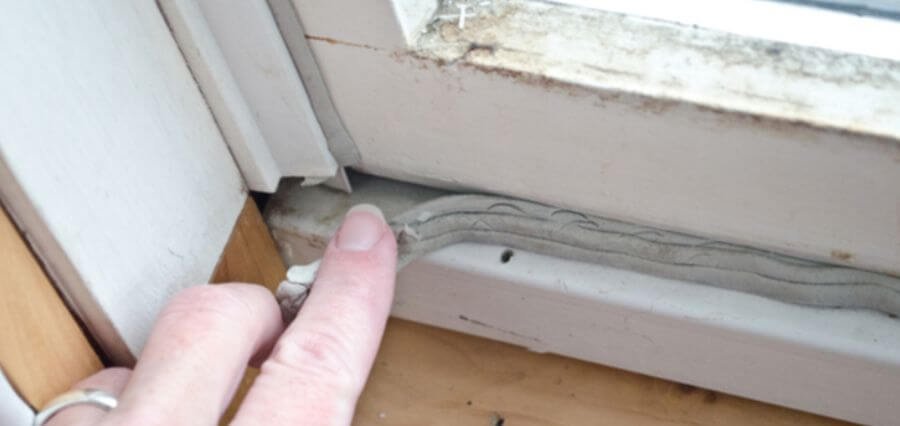 A warm and cozy home during a long winter can make the cold months more bearable. However, a chilly draft can quickly turn a toasty night into a frigid one. Not to mention it can also wreak havoc on your heating expenses.
If you feel cool air sneaking in through your windows, it's time to solve the problem. But how do you know if you should repair or replace windows to eliminate the draft? Here are some factors to consider when deciding the best approach for drafty windows and suggestions on sealing windows for winter.
How Many Windows Are Drafty?
Are most of your windows letting in cold air, or are there just a few that need attention? If only a few windows are drafty, repairing the leaky window seals should fix the problem. If most windows let in cold air, window replacement could be a more viable long-term solution.
How Old Are Your Windows? 
Age is essential in determining whether to repair or replace drafty windows. Windows have an average lifespan of about 15-20 years, depending on their material components, maintenance, and weather exposure. If drafty windows are approaching the end of their lifespan, replacement may be necessary. For newer windows, though, a bit of simple repair work should solve issues with draftiness.
What Is the Overall Condition of Your Windows? 
Aside from drafts leaking in, are you noticing other window damage like broken panes, cracked seals, or water leakage around your windowsills? If draftiness is the only issue you're experiencing, repairing your windows is an excellent way to increase their efficiency and lifespan. However, efforts to fix windows already in poor condition may be unsuccessful. That's because you could pour money into window repair work for windows you should replace.
Is Window Replacement in Your Budget? 
Installing new windows throughout your home is a considerable expense, especially if you have a large house with many windows, if your windows are custom sizes, or if the windows are made of high-end materials. If your budget is tight, you may need to be selective with the windows you can replace or delay replacement until you can afford to do so. In that case, repairing your drafty windows is a good temporary fix to keep out the bitter cold of winter.
4 Ways to Properly Seal Your Windows for the Winter: 
#1: Weather Sealing Tape
Weather sealing tape is an affordable, easy-to-install option to repair drafts. You can find it at your local home improvement store or online.
#2: Reglaze Your Window Panes
For older windows or windows with individual panes of glass, check the glazing around the panes. If it's cracked or peeling, you can reglaze the separate panes.
#3: Caulk Gaps and Cracks
Carefully inspect the interior and exterior trim around your windows for cracks in the caulk. Fill in any gaps you find to prevent air from leaking through.
#4 Install or Replace Weather Stripping
Check the weather stripping on all sides of your windows. If it's missing or damaged, install new weather stripping. There are several varieties: rubber, felt rolls, plastic or spring metal v-seals, and expanding spray foam.
Will You Repair or Replace Your Drafty Windows? 
You'll have to decide between repair or replacement if you feel a noticeable draft through your windows. If you're a savvy DIYer, you may feel confident fixing windows yourself, and doing so can save some serious money. But if fixing drafty windows in your feels like a big undertaking, you can contact an experienced professional to complete the repairs. While hiring a pro may be more costly, it can also provide peace of mind that they'll do the job right.
Source link