Business
MarketAxess credit ADV climbs 25% Y/Y, buoyed by high-yield and high-grade (NASDAQ:MKTX) – InfowayTechnologies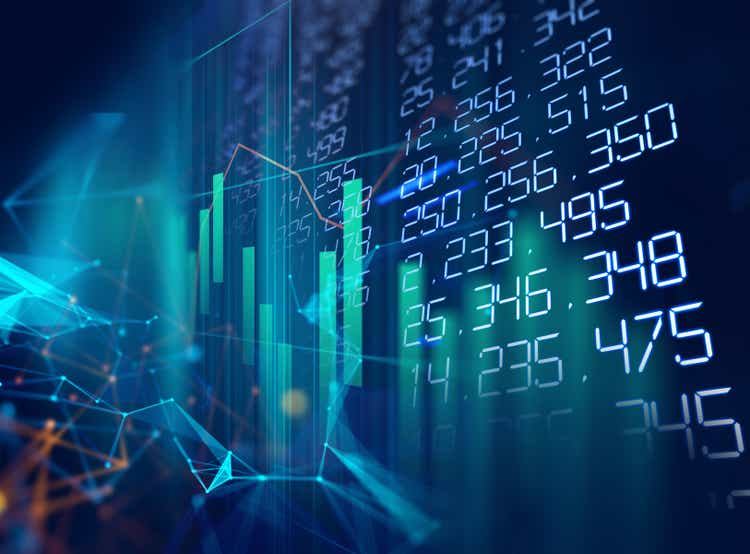 MarketAxess Holdings (NASDAQ:MKTX) posted record $14.4B in total credit average daily volume in February, representing a 25% increase from a year ago.
"In February we delivered 25% growth in total credit average daily volume to a record $14.4B, driven by 30% growth in high-grade to a record $6.7B, and 43% growth in high-yield to a record $2.3B," President and Chief Operating Officer Chris Concannon said.
The company estimates U.S. high-grade ADV at 20.1%. High-grade issuance rose 78% Y/Y and about 5% from January 2023.
U.S. high-yield ADV jumped 43% Y/Y to a record $2.3B. Market share estimated at 19.2% improved from 15.2%.
Emerging markets ADV rose 11% Y/Y to $3.2B.
Eurobonds ADV rose 14% to $1.8B, with estimate market share at 15.1%, up from 12.5%.
Preliminary fees per million for total credit in February was ~$167 vs. $160 in January 2023. The increase was chiefly driven by favorable mix across credit products, with a slight improvement in the duration of U.S. high-grade bonds traded on MarketAxess's (MKTX) platform.
The preliminary FPM for total rates was $3.96 vs. $3.79 in February 2022.
On Thursday, Atlantic Equities upgraded MarketAxess (MKTX) to Overweight as its fundamentals approach an inflection point for growth.
Source link