Business
Carbacid regional sales lift earnings to hit Sh411m – InfowayTechnologies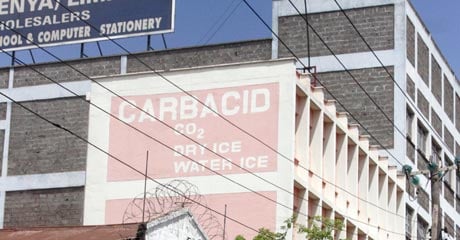 Carbacid regional sales lift earnings to hit Sh411m
Friday March 03 2023

Carbacid Investments posted a 14 percent rise in net profit to Sh411.65 million in the half-year ended January on increased sales of carbon dioxide in the regional market.
The latest profit, which was a rise from Sh360.75 million, came in the period Carbacid's turnover rose by 22 percent from Sh701.16 million to Sh855.53 million.
"Current growth is attributed to regional economic recovery and new markets for liquid carbon dioxide coupled with increased operating efficiency," said the Nairobi Securities Exchange-listed firm.
Carbacid is the major producer of carbon dioxide, which is used to make fizzy beverages like soft drinks, among other applications.
The company's sales of the commodity had previously declined significantly in the wake of increased competition from alcohol manufacturers who harvest the gas as a by-product of their production process.
Carbacid has, however, responded by seeking new markets and positioning its carbon dioxide as a high-quality product.
Read: How Carbacid turned around carbon dioxide business
Despite the improved profitability, Carbacid says cost increases have been experienced in various inputs, including fuel, power and spares, piling pressure on the operating profit. This has resulted in operating profit increasing by 15 percent compared to the same period last year.
Carbacid expects global disruptions, inflationary pressures, and a weakening shilling to increase operations costs for the rest of the financial year.
"The US dollar shortages in most regional markets are also impacting demand, and that is a new challenge that the business is adjusting to. The board continues to look at options to maintain the business levels in this volatile environment," said Carbacid.
The firm said it is still interested in acquiring BOC Kenya as the proposed transaction remains in abeyance owing to legal challenges mounted by the target's minority shareholders.
Read: BOC buyout stalemate drags into the third year over CMA tribunal quorum hitch
The proposed transaction, if completed, will bring together Carbacid's carbon dioxide business and BOC's medical and industrial gases operation to form the largest gases company in the country.
Source link